Resources
Resources
This page is a constantly updated resource file of credible organizations that YOU CAN TRUST to help you get the through the rain. Everyday isn't always going to be perfect and sunny outside.
We all face demands in our life that cause stress. That's just life. The simple truth is that no matter how much money you have, or where you live or even who you are, stress will never completely go away. We respond to stress through our autonomic nervous system, and we can also learn to calm down and turn off the "Warning Sirens" blaring in our heads by learning the proper coping skills. There are two very important secrets to dealing with all that life throws at you.
First, you need the right support system. People need like minded, positive, loving and supportive people during times of great difficulty. Secondly, you need to retrain yourself NOT to have a "knee-jerk" reaction to every little thing that happens. That's really a bad habit we teach ourselves without even really knowing it.
However, sometimes life hands us situations and events that are just larger then we are alone. Don't be afraid to ask for help, no matter what the situation is.  Here are a variety of resources to help you should you ever need them.
Do you need someone to talk too?
Someone who is open minded and non-judgmental?
Toxic Relationships, Sexual issues, Financial problems, Workplace issues, Divorce, Cheating, Separation, Love, Guilt, Anger, Stress, Anxiety…
I can bring you clarification in any area that is affecting you,I'll coach you through any problem you may have. Let me help you reach your dreams, establish your goals, and rid what is blocking you from becoming a success.
Click The Button Above And Speak With Someone Who Cares!
or
Click Here To Find A Therapist In Your Area
Or call:  1-866-450-FIND (1-866-450-3463)
Rape Victims
Abuse

Gay and Lesbian
The Gay And Lesbian National Hotline
Peer counselors available
Mon-Fri, 4pm-midnight and Saturday noon-5pm EST.
National toll-free number 1-888-THE-GLNH (1-888-843-4564)
National Gay and Lesbian Youth Hotline, 1-800-347-TEEN (Weekend Nights Only)
Suicide
Get Help Now
For FREE Telephone support:
Here is a list of our hotlines in the US
(800)442-4673 …..1-800-442-HOPE — same routing as 1-800-SUICIDE
(877)838-2838 …..1-877-Vet2Vet Veterans peer support line
(800)784-2432 …..1-800-SUICIDA Spanish speaking suicide hotline
(877)968-8454 …..1-877-YOUTHLINE teen to teen peer counseling hotline
(800)472-3457 …..1-800-GRADHLP Grad student hotline
(800)773-6667 …..1-800-PPD-MOMS Post partum depression hotline
More than 32,000 Americans are lost to suicide each year.
If you or someone you know is considering suicide, please call:
1-800-SUICIDE
Narcotics
HIV / AIDS
The Body: The Complete HIV/AIDS Resource
www.thebody.com
CDC National Prevention Information Network
1-800-458-5231
www.cdcnpin.org
GLBT National Help Center
1-888-THE-GLNH (1-888-843-4564)
www.glnh.org
HIV and AIDS Treatment Information
www.aidsmeds.com
NAPWA (National Association of People with AIDS)
1-240-247-0880
www.napwa.org
Project Inform
1-800-822-7422
www.projectinform.org
Gambling, Stealing and Debt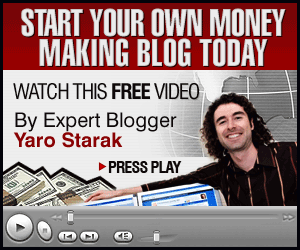 For information on finding services in your area, write, call, or e-mail SAMHSA's National Mental Health Information Center. The Center can also provide you with a list of community mental health centers and hospitals that provide psychiatric services in your State.
SAMHSA's National Mental Health Information Center
P.O Box 42557
Washington, DC 20015
Telephone: 800-789-2647
Fax: 240-747-5470
(TDD): 866-889-2647
E-mail: nmhic-info@samhsa.hhs.gov
http://mentalhealth.samhsa.gov
Other Referral Sources
American Association of Marriage and
Family Therapy
112 South Alfred Street
Alexandria, VA 22314-3061
Telephone: 703-838-9808
Fax: 703-838-9805
www.aamft.org
American Association of Pastoral Counselors
9504-A Lee Highway
Fairfax, VA 22031-2303
Telephone: 703-385-6967
Fax: 703-352-7725
E-mail: info@aapc.org
www.aapc.org
American Psychiatric Association
1000 Wilson Blvd., Suite 1825
Arlington, VA 22209-3901
Telephone: 703-907-7300
Toll Free: 888-357-6850
www.psych.org
American Psychiatric Nurses Association
1555 Wilson Boulevard, Suite 515
Arlington, VA 22209
Telephone: 703-243-2443
Fax: 703-243-3390
www.apna.org
American Psychological Association
750 First Street NE
Washington, DC 20002-4242
Telephone: 800-374-2721
Fax: 202-336-5510
www.helping.apa.org
National Association of Social Workers
750 First Street NE, Suite 700
Washington, DC 20002-4241
Telephone: 800-638-8799 or 202-408-8600
Fax: 202-336-8310
E-mail: info@naswdc.org
www.naswdc.org
National Mental Health Association
2001 N. Beauregard Street, 12th Floor
Alexandria, VA 22311
Telephone: 703-684-7722 or 800-969-NMHA (6642)
Fax: 703-684-5968
www.nmha.org
Psychology Today
115 E. 23rd St., 9th Floor
New York, NY 10010
Telephone: 212-260-7210
www.psychologytoday.com
Remember:  If you don't think you can be honest and completely open with this person, find someone else. You'll only be hurting yourself in the long run. Trust me.